What Are Collaboration Skills? Definition and Examples was originally published on uConnect External Content.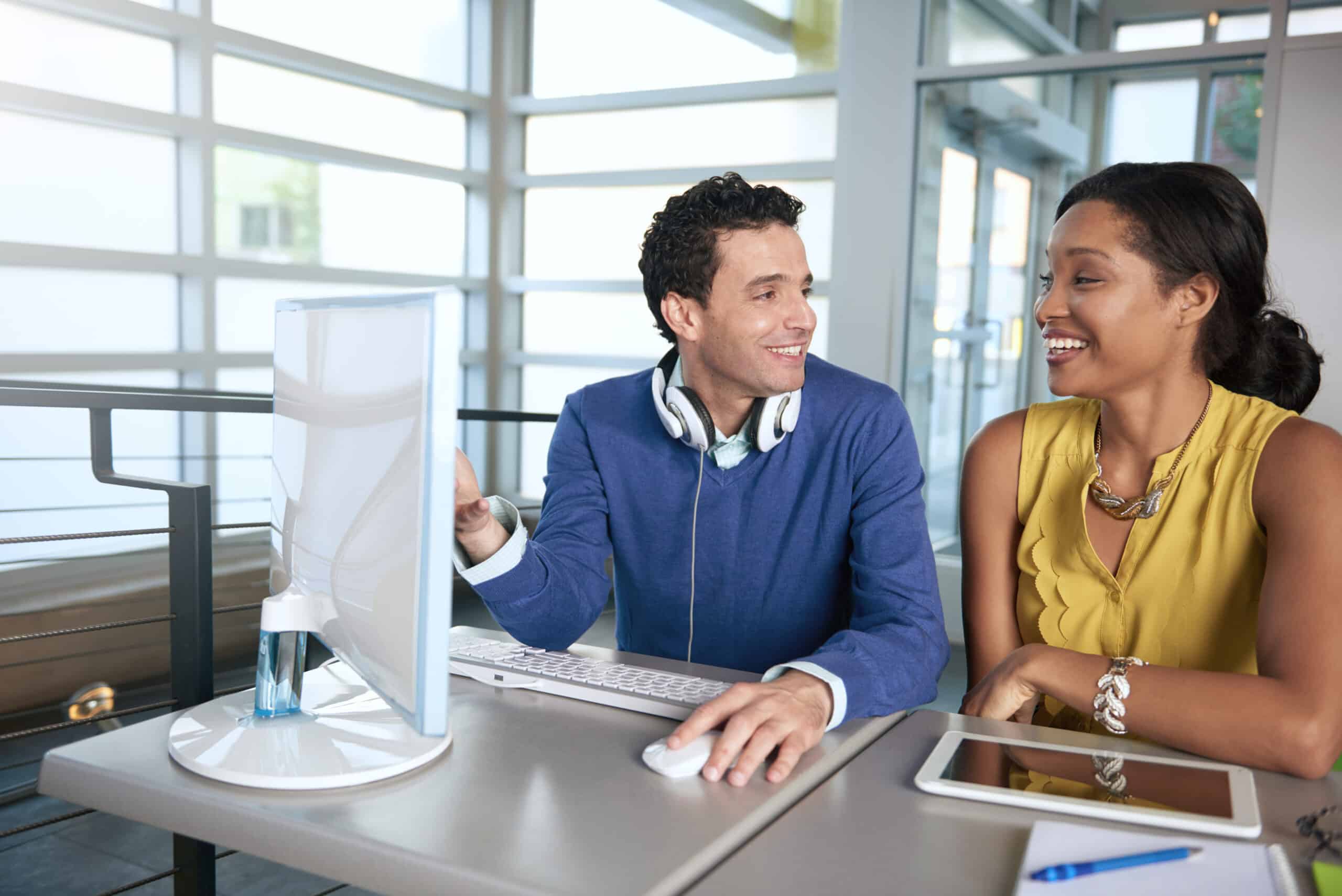 Collaboration skills are what you use to work with others efficiently. In the workplace, collaborating means anything from brainstorming new ideas with a teammate to problem-solving with a client. 
Collaboration skills are one of the top soft skills employers want from their employees — in a recent 12-month period, 900,000 job listings on ZipRecruiter listed collaboration skills as a requirement. In this guide, we'll cover:
Collaboration Skills Definition
Collaborating happens when two or more people work together to achieve a common goal. Therefore, collaboration skills cover everything it takes to work well with others and deliver results as a team. A person who's good at collaborating in the workplace is an influential team member, communicator, decision-maker, and leader.
Collaborating doesn't just mean working with others to complete a project. To collaborate well, you need to build relationships with teammates, know how to resolve conflict when it arises, and create an inclusive, respectful working environment. Some examples of how collaboration skills look in the workplace include:
Communicating updates to your manager to solicit feedback
Recognizing other team members for their hard work
Sharing insights and helpful tips with team members to improve group processes
Intervening when there's tension among team members and working to dissolve it
Facilitating inclusive workplace practices to make all team members feel respected 
Collaboration Skills Examples
Workplace collaboration takes many forms, depending on who you're collaborating with and the medium in which you collaborate. For example, collaborating with a peer on a quick email campaign will require different skills than collaborating with external clients on a month-long project. Collaboration skills include written communication, verbal communication, active listening, feedback, and inclusivity skills.
Written Communication
In an ever-increasingly remote working world, written communication is crucial for collaborating with people you're not physically working next to. Even if you connect over Zoom, providing written updates is always essential — especially when checking in with teammates asynchronously and providing a record of what you're working on. 
Someone with good written communication skills can summarize project learnings succinctly and clearly. They're also effective at asking their teammates questions via messages or emails and providing enough detail to get the answers they need to move forward with a task.
Verbal Communication
A person who communicates well verbally can give their colleagues clear, straightforward updates in team meetings and show empathy in their tone when talking about problems or difficult work situations. Verbal communication skills reflect your demeanor in the workplace and can help you show up as a leader, even if you're not a manager.
Active Listening
Collaboration isn't just about communicating updates but also listening to what others have to say — and really hearing it. Active listening means listening attentively and with an open mind. This skill includes clarifying and asking the speaker open-ended questions. In addition, an active listener seeks to understand what the other person is saying without judgment.
Feedback
When collaborating with team members, you're not going to get everything right on the first try. That's where feedback comes in. A collaborative person can take feedback and implement changes based on what others think; they can also give others constructive feedback that helps improve what they're working on.
Inclusivity
Team members need to feel respected and empowered to work well together. A good collaborator will create an inclusive environment when working with multiple people. An inclusive environment might mean creating guidelines for work processes so everyone feels safe and supported or asking for everyone's perspective in a group discussion.
How to Include Collaboration Skills in a Job Application
You can demonstrate your collaboration skills on a resume not by simply listing collaboration skills, but rather by showing who you collaborated with to achieve a goal.
"Putting team player is one of the worst [words] someone can put [on their resume]," career coach Tazeen Raza says. "It's better to add something like, 'collaborated with tech team and product team to ensure goals were met quickly and efficiently.' In this we are mentioning collaboration, efficiency, quickly, and goals."
When answering common interview questions, show your collaboration skills by describing how you've used teamwork to deliver results. 
"The best way to show collaboration skills is to tell the story," Mary Aceto, career consultant and CPRW, explains. "Provide a solid example of how your ability to partner with coworkers, vendors, or clients resulted in a positive outcome for the organization. Anyone can say, 'I am a collaborative and passionate professional.' If you can, say or write something like: 'I was selected to contribute to a team charged with innovative ideas to launch our product in the New England market. Each team member brought a different perspective and our recommendations were presented and implemented within four months.' That makes the word 'collaboration' come to life!"
Because collaboration is a soft skill versus a hard skill, it's essential to paint a picture of how you embody this skill at work. For example, don't be afraid to get specific about the processes you used to implement and solicit feedback or describe how you built relationships with external clients. The more clearly you can explain your collaboration skills, the more the hiring manager can see how you'll be a good culture add to their team.
>>>MORE: Looking for more interview advice? Check out Comcast's Unspoken Interview Fundamentals Virtual Experience Program.
Why Are Collaboration Skills Important?
Collaboration skills are one of the top skills employers are looking for in 2022, and for a good reason: they help us solve problems, learn from each other, and improve our work.
They Help Us Solve Problems
While a hiring manager assesses individuals for the strengths and skills they can bring to a team, they don't expect a single person to come into an organization and solve problems alone. Instead, they want them to collaborate with others. A good collaborator knows when to ask for help and who to ask for that help. 
We Learn From Each Other
Each person in the workplace brings unique skills and perspectives. Collaboration encourages skill-sharing so everyone can learn from one another — whether as small as an Excel hack or as big as a new type of workflow that can increase productivity.
They Make Our Work Better
Our work is better when we consider multiple perspectives and include ideas from other people. When we collaborate, we look to others to weigh in and give feedback about what we're working on. As a result, we produce work that's a product of different voices, backgrounds, and skillsets, which harnesses the power of multiple people instead of relying on a single person, mindset, and perspective.
Collaborating at Work: The Bottom Line
Every job requires collaboration to understand the company's goals and how each person contributes to achieving those goals. So whether you're effective at giving succinct, clear updates to team members or facilitating inclusive, constructive feedback sessions, show off your collaboration skills by telling the story of how you work with others — because employers want to hear it.
Looking to build more professional skills? Check out Two Sigma's Professional Skills Development Virtual Experience Program.
Image Credit: julief514 / Depositphotos.com
The post What Are Collaboration Skills? Definition and Examples appeared first on Forage.